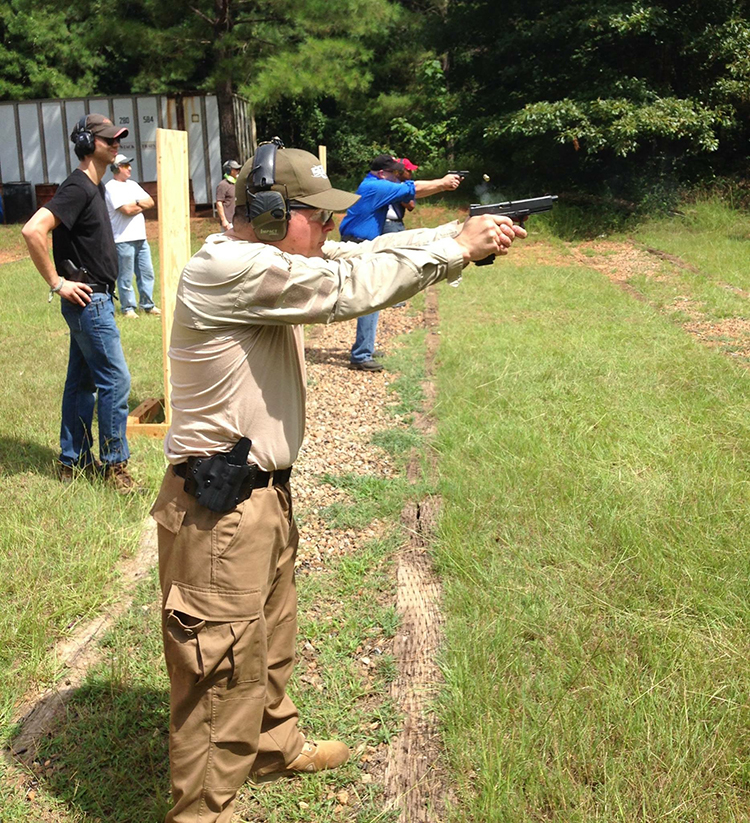 8/7/15 - 8/8/15: I had the opportunity to participate in the NRA's Personal Protection Outside the Home from Sparrow Defense over the past two days. This course included both the Basic and Advanced portions of this course, spread out over classroom and outdoor range environments. I'd like to share my After Action Report of how I feel the course went and provide some insight as tot he content of the course.
The course was separated into two days. The first day was classroom instruction consisting of the initial introduction of content as well as the NRA's version of Concealed Carry. I found this piece of the class to be a "necessary evil" as this is always my least favorite part of any instructional course that I participate in. Though it was certainly not my favorite part of the course, it was informative and entertaining to the point that it was as enjoyable as possible and thorough in its presentation.
Day 2 began with an early day at the range (8:00 AM), and we would be out there until about 3:30 PM. It was a HOT August day in Georgia, which certainly added to the "shooting under stress" portion of the class as everyone was visibly becoming more physically strained as the sun beat down. From here, I will break down the report into four sections: Level of Challenge; Instruction; Content; and Highs and Lows.
LEVEL OF CHALLENGE:
This is not an introductory level course. The participants in this course have already taken the NRA's Basic Pistol Course and the Personal Protection Inside the Home course (or can perform at an equivalent skill level). All of the participants were proficient enough with their handguns to be considered safe on the range and were all within a marginal difference in their abilities. Because of the similarities in the participant's skill level, Clark Sparrow (instructor) was able to push the content at a consistent pace without boring anyone or leaving anyone behind. The progression of challenge was both logical and fun. I consider myself to be a high-level shooter, and at no point during the range phase of the course was I not interested in what we were doing. Clark also interjected a LOT of content that is not part of the standard NRA PPOTH curriculum, which means that the participants got more than their money's worth. I will incorporate more into the "Content" section as to what that entailed, but it added a ton of useful content to the curriculum. Overall, the level of challenge was excellent for this course and the participants that were in it. Everyone there, myself included, went home as a better shooter than when they arrived.