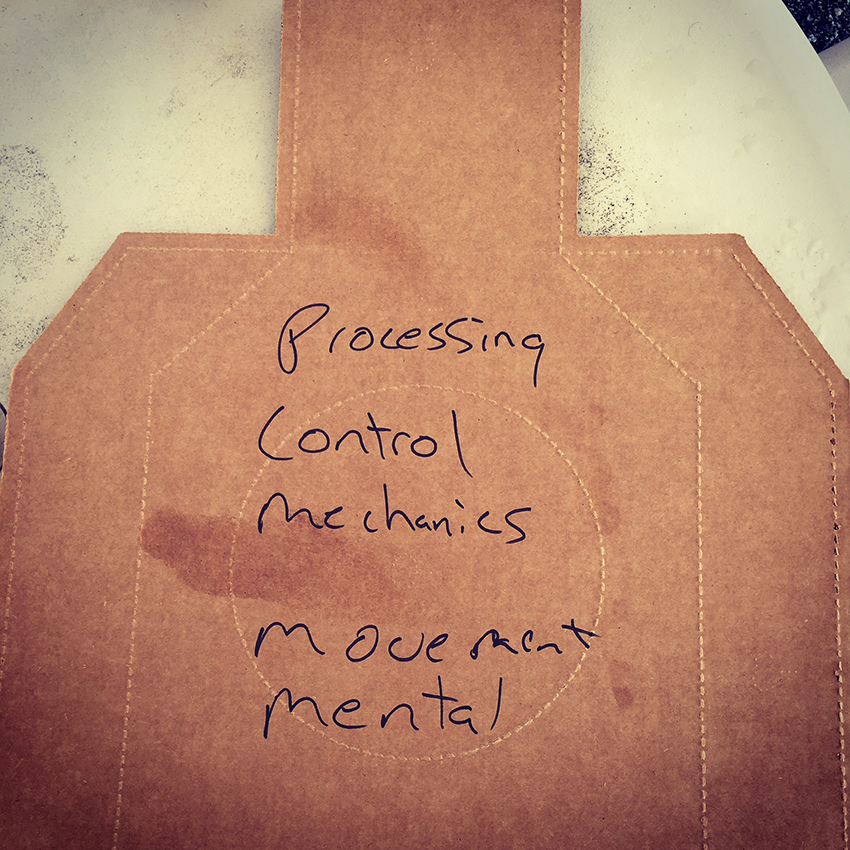 Frank Proctor is well known in both the tactical and the competition worlds of shooting. He's been on my shortlist of instructors to train with for quite some time, so when he had a class in Augusta, GA- I jumped all over it. I've purchased both of Franks DVD's for carbine and handgun, and really liked his teaching style, his attitude toward shooting, and his views on how to run a gun. I've also spoken with several people who have trained with Frank, and no one ever had anything negative to say about him. With that said- I went into this course with very high expectations... Arguably unfair expectations...

Nevertheless, when Frank offered a 1 day version of his Performance Pistol course near me- it was something I had to do. The course description is outlined in the slider below. It called for 800 rounds of ammunition, which was almost spot on for the amount I fired.
We arrived on scene, and after getting the range setup- Frank began with a safety and medical briefing. His safety briefing was pretty standard and similar to any other safety briefing and included medical contingency plans, identification of IFAKs / people with medical training, etc. Succinct, concise, yet thorough enough... It is that necessary evil, but Frank made it integrate into the course without "overdoing" it. Immediately during this section, I identified that Frank's personality in the DVD's was exactly the same as his personality/attitude in person. He's a laid back, humble guy who openly shares his information without any of the ego or "resume reciting" that some other instructors portray. Frank is a soft-spoken guy who doesn't yell (or even talk loudly), so it draws the students in closer to him when he's speaking. This proves helpful during demonstrations as everyone is already close enough to see the intricacies of what he is demonstrating. Frank also shares his opinion on the various ways that people perform any tasks within shooting. He says "it's like gumbo (or chili). No two recipes are the same, but there is a lot of good gumbo in the world."
During this discussion, Frank talked at length about his 5 aspects of Performance Shooting:
Processing
Control
Mechanics
Movement
Mindset
It would quickly become clear to me that Processing seemed to be the one we would spend the most time on throughout the day. This isn't to say that the other aspects weren't developed and tested- but Processing seemed to be the underlying theme that is Frank's niche.
"Let the World Be As Big As It Is."
Directly after the safety briefing, Frank rolled directly into discussing his thoughts on performance shooting. Frank has a background in "tactical" roles through his Special Forces career in the Army, and he also has a proven record in the competition circuits of performance pistol shooting. Frank touches on the stereotypes that come along with both sides and bluntly identifies his teaching mentality. "I want you to put hits on target as quickly as possible." That clearly resonates in both the competition world as well as tactical shooting. This is a great way for him to identify the elephant in the room as the participants in the course are a healthy mix of competition shooters, concealed carriers, and SWAT/LE officers. Everyone wants to hit their target quicker- so it quickly set the tone for every exercise we would do after this point.