During a hot August weekend in Calera, Alabama, I had the opportunity to go to Double Tap Training Grounds and participate in the Home Defense (CQB) Force-on-Force class with Chase Jenkins of Talon Defense. Per usual, I'd like to break out an After Action Report of my take-aways from the course and provide feedback for both the instructor as well as future potential students.
Day 1- Angles: They are ever-present, and always changing
I arrived at Double Tap about an hour early and prepped my gear. This would be my first experience running the new HK VP9, and I will write a separate review on it as well. I tried to run a minimalist setup for this course for two reasons:
The forecast called for miserably hot weather
Chase's courses are usually fairly rough on gear
I had been assured that this course would be less abusive on our gear, and that turned out to be true. Still, I was already plenty warm and so the less I had on me, the less weight I would have to carry around. We started out in the classroom and began with our safety brief. Usually this is the most boring part of training, but with Chase it is always comical, entertaining, and enlightening.
Safe Shooters, Not Safe Environment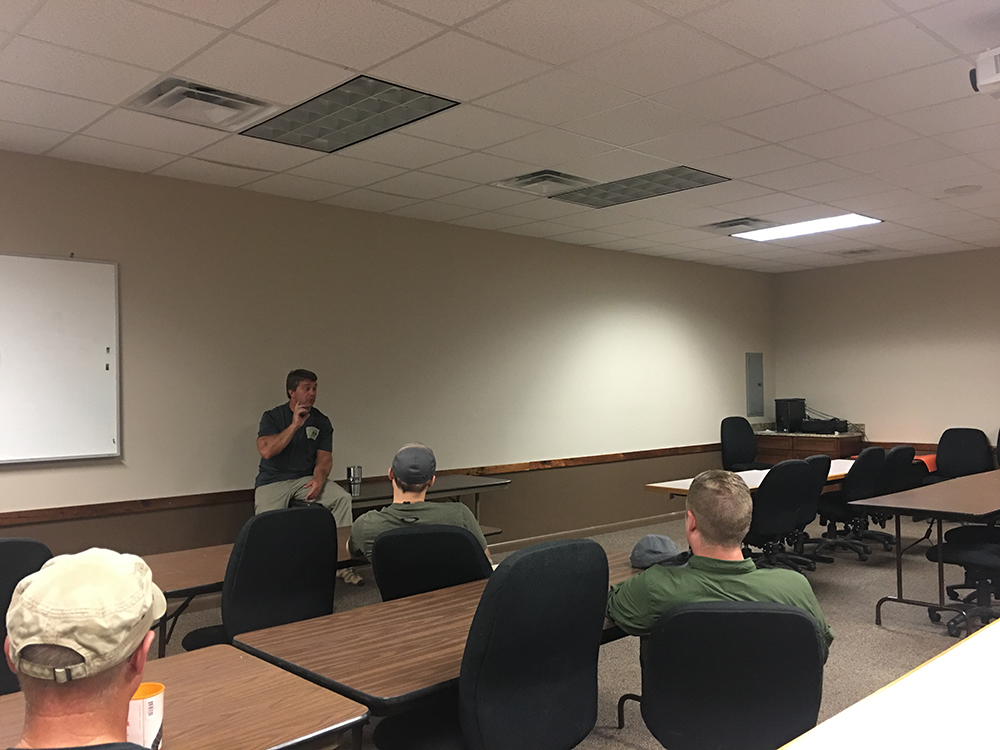 Chase provided us with a similar version of the safety briefing that he usually provides. He gave us examples of why we do certain things in certain ways and also discussed some of the training flaws that had developed into industry standards because of flat-range environments. He even breaks out some of the common "Gun Safety Rules" and talks about their inherent downfalls. Some examples below:
"Don't put your finger on the trigger until you've made the decision to fire." We've all heard it. Admittedly, I've taught it to students who come to my courses. And in just a few brief sentences, Chase has a way of making you both laugh at yourself and slap yourself in the forehead. He uses "Doc" as his example... "If Doc busts in the room right now with a gun in his hand and is yelling that he's going to kill me, and I have my gun in my pocket with my hand on it, do you think I've already made the decision to fire? Obviously, I have... But should I have my finger on the trigger yet? Obviously not, because the gun is still in my pocket."
"The gun is always loaded." Chase explains: "yeah, but guns aren't always loaded. And when we know they're not loaded, we start handling them differently. And every time we handle a gun, that's a training repetition. The mind doesn't distinguish between good and bad habits- it just files them away as possible solutions for gun handling. When a high-stress environment arises and it's time to go to guns, the brain will search its filing cabinet for a solution to the problem. I don't want there to be a bunch of bad solutions in there with the good ones. Therefore, nevermind the idea that the gun is always loaded. Instead, let's use proper gun handling skills at all times."
In short, Chase takes a significant amount of time reiterating all of the ways and reasons that we should strive to create safe shooters instead of the flawed mentality of creating a safe range.