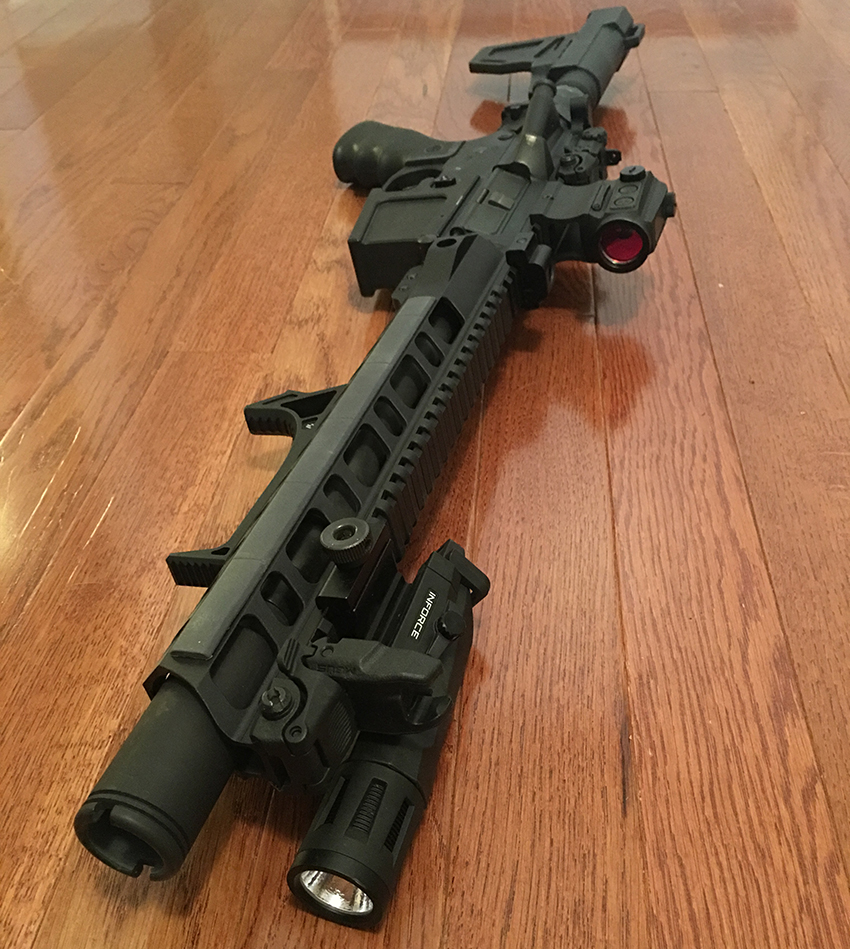 If you're looking for the ultimate truck gun package, you've found it... This firearm is technically a pistol with a brace on it, so it's perfectly legal to carry across statelines without ATF approval (unlike a SBR). It's setup for personal defense but could easily reach out several hundred meters with the right shooter. The LAW Tactical Folding stock allows it to fold nicely into the Blackhawk Diversion Tennis Bag, making it far less inticing for someone to break out your windows and try to steal it in the event that they were to notice it under your back seat. It deploys quickly and shoots extremely well. Zeroed at 50/200 meter right now with the reticle set to the EOTech style, which can easily be changed to the AimPoint style within the HoloSun optic. The optic has a solar panel and a 5 year battery life. The solar panel allows it to run even without a battery in it! The InForce WMLX (Gen 2) light will easily illuminate up to several hundred yards even on the darkest nights. More importantly, it has the proper lumens and throw to be able to push the light through the smoke and carbon during sustained night-fire.
Package includes the following:
For Sale / Trade:
I am willing to sell the above listed items for a total of $1,250 and will include shipping for free from my FFL to yours. I would also be willing to trade for an upgraded Sig Sauer MPX (with collapsible stock) plus cash (depending on upgrades).