Rifle/Handgun Integration + Low-Light Environments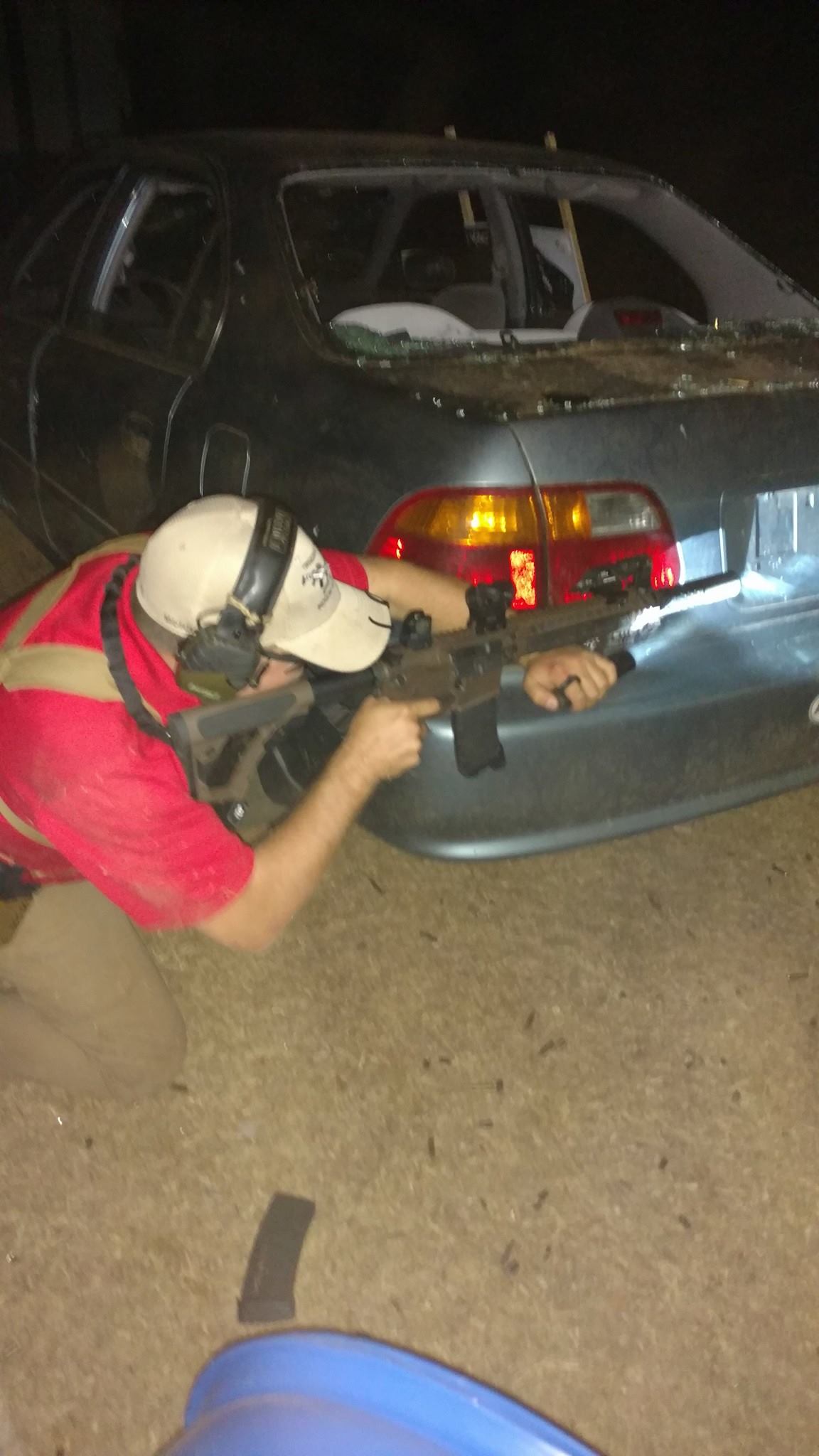 On January 28th, 2017 Shooting Strategies will hold a training event at Fair Weather Farms in Monroe, Georgia. This event will be separated into two sessions, and you are not required to take both together (though the content will grow in complexity, so it is recommended to take both).
Rifle and Handgun Integration
Starting at noon we will be hosting a four hour course for Rifle and Handgun integration. This course will combine the content from our Rifle 102 and Weapons System Integration courses into one, and focus on how you can make your primary and secondary weapons work together. We will work basics of cover and shooting from various positions of cover. Some of the topics that will be covered in this session are as follows:
Reloading your Primary and Secondary Weapons (Emergency Reloads and Proactive Reloads)
Identifying and Clearing all major malfunctions associated with semi-automatic handguns and rifles
Transitioning from Primary to Secondary Weapons
Transitioning from Secondary to Primary Weapons
Setting up your gear for success
Shooting while moving (both primary and secondary weapons)
Drawing Secondary weapon from Holster
Firing Primary weapon from slung position (low ready and high ready)
Understanding Mechanical Offset
In other words, if you own a rifle for home defense or as a vehicle gun, we'll teach you how to employ it as a tool to increase your chances of prevailing in a violent encounter. Required gear for this section is as follows:
Semi-Automatic Rifle with Sling (AR-15, AK-47, Mini-14, similar variants preferred... This is not a course for bolt action deer rifles)

Minimum of 3 Rifle Magazines
Required non-magnified optic (variable magnification is fine so long as you have a minimum setting of 1.5 or lower) (recommend red dot or iron sights)
Rifle must be zeroed prior to arrival (arrive up to 1 hour early to confirm zero if needed)

Semi-Automatic Handgun with Holster

Minimum of 3 Pistol Magazines
Magazine Carrier on STURDY BELT (Yes, you actually have to wear a belt, and YES- we want you to have a mag carrier for your handgun ammo)

200+ Rounds of Handgun Ammunition
200+ Rounds of Rifle Ammunition
Dress for the weather - we will be shooting outside

Kneepads are optional, but recommended

Eye and Ear protection required (strongly recommend electronic hearing protection)
In order to participate in this course, you must have passed Handgun Fundamentals & Safety and Rifle 101 or the equivalent course material (if pre-approved by the instructor).
Fighting in Low-Light Environments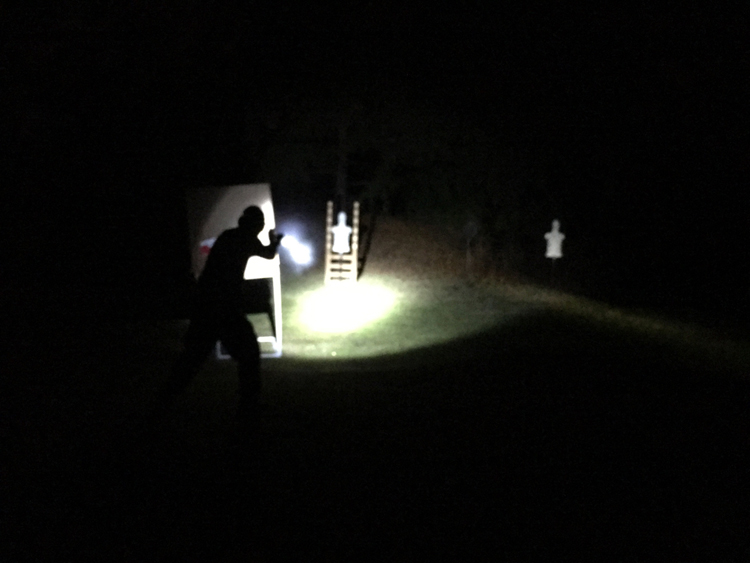 After our afternoon session, and just as we are getting into the later hours of the afternoon, we will begin our second segment of the day. That segment focuses primarily on using a handgun or rifle to fight in a low-light environment. Whether you are preparing for home defense, vehicle defense, or concealed carry- the fact is that it gets dark every day. The chances of you needing a firearm during low-light situations are very high, so it is important that you understand how to illuminate and identify your target, control their visual horizon with your light, and successfully engage the target if needed. We will extend the skills that we learned in the Weapons Manipulation & Personal Protection segment as we learn step-by-step how to apply those skills while holding a flashlight in our support hand. I can't emphasize strongly enough how important this course is for fighting in a low-light environment, a skill which is often recommended but rarely practiced. The round count for this segment is approximately 300 rounds. This course will cover lighting techniques for both rifles and handguns, though it is not required that you participate with both weapons platforms if you do not have both. For instance, if you are not participating in the Weapons Integration course earlier in the day, you can participate in the Low-Light segment with just a handgun.
In order to participate in this course, you must have passed either our Weapons Manipulation course or our Rifle 102 course, or the course equivalent if pre-approved by the instructor. It IS acceptable that you participated in the integration course that will take place during the afternoon before this course to satisfy this pre-requisite requirement.
Required equipment for this course is as follows:
Rifle is optional but recommended
Handgun is Required
Sling if using a rifle is required
Holster and sturdy belt is required

If using a weapon-mounted light, have a holster that facilitates that

Magazine carrier for handgun mags is required
Minimum of 3 magazines for both weapons
Weapon Mounted Light is recommended (but not required)

Bring 2 extra sets of batteries

Handheld light is required

Bring 2 extra sets of batteries

We will fire about 300 rounds for this course, and the participant can dictate how much of that is in their rifle or handgun

Extra ammunition won't go bad, so bring as much as you think you might need

We will be shooting outside, at night in January... Dress accordingly.

Much of the course will be done inside, but the shooting portion is done outdoors
The tuition cost for this training is $130 for one course, or $225 for both courses.
Video Highlights of Training