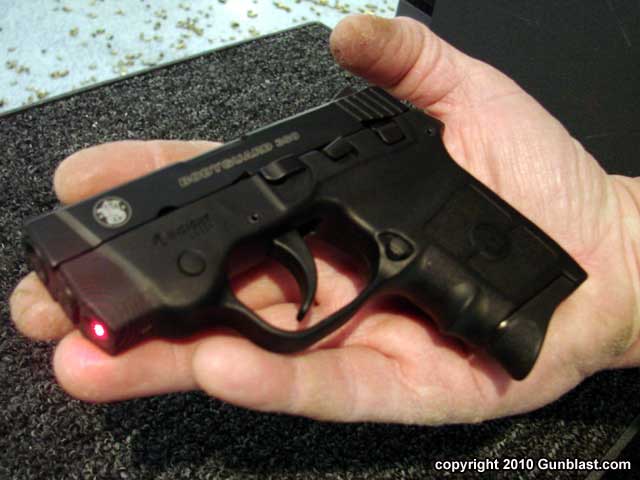 When I teach Basic Handgun courses, I get people who tell me that the final reason that they chose the Smith and Wesson Bodyguard (or insert similar model) is because it comes with a laser. Everyone knows you can't miss with a laser, right? After all, wherever the laser is pointing is where the bullet is going to hit, right? You don't even have to worry about those pesky sights when you have a laser, right?
It makes me cringe...
First off, we've already covered (in great detail) all of the many reasons that we don't recommend small handguns (especially for new shooters). I'm not going to go back into that, however it seems like all of these "laser included" handgun models tend to be the pocket carry style of firearm. Definitely not my first choice of weapon that I'd want to bring to a gun fight. However, this rant is specifically dealing with the laser, not the size of the weapon...
It has been my experience that the overwhelming amount of the times that shooters have misses instead of hits is NOT because their aim was insufficient. The vast majority of the time it is because of poor trigger control. Sight systems, albeit a laser, iron sights, night sights, red-dot optics, etc. are all relatively simple systems. You teach someone how they work, and it's not really something you have to go over repeatedly. Simplicity is key.